What you said to me, Aries, a few days ago
I think 4 schools in wash are already
There was report blocked in China were they told that were 9 unknown viruses in Wuhan in December and they destroyed samples and choose one as covid 19 maybe that was true and that's why it's like it is that so many weird but not always the same symptoms of sick?
I have no more words… my family. What can I do.
What are the implications of this? Is the virus already mutating? Are their different sources and variations of the virus?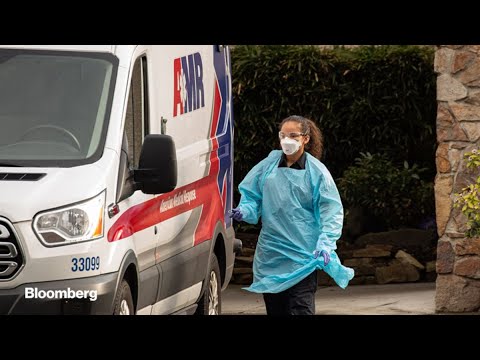 Video evidence. In Wenzhou, factory manager told they must consume 3000 kWh electricity by midnight, as the authorities use electricity usage as a criterion of re-open rate. Even this factory has not re-opened for lack of supply and manpower due to COVID2019, manager had to switch on all the air conditioners and other equipment to ensure they achieve the quota.

Wealth over Health
That's probably why different clinical pictures are seen. People with mild, moderate and heavy courses of the disease, or they simply drop dead. There are lot's of video's by now
Mayor of San Antonio declares state of disaster, public health emergency due to coronavirus
از زمان ابتلا به ویروس کرونا هر روز دقیقاً چه اتفاقی در بدن انسان می‌افتد؟
روز اول: بیمار دچار تب می‌شود. ممکن است احساس خستگی، دردهای عضلانی و سرفه خشک هم داشته باشد. عده‌ی کمی از بیماران ممکن است یک تا دو روز اول دچار اسهال یا حالت تهوع شوند.

روز پنجم: ممکن است نفس کشیدن برای بیمار سخت شود.

روز هفتم: طبق پژوهش دانشگاه ووهان، به طور متوسط ۷ روز طول می‌کشد تا بیمار به مرحله‌ای برسد که در بیمارستان بستری شود.

روز هشتم: در این مقطع، بیمارانی که از موارد شدید بیماری کرونا باشند دچار سندرم دیسترس تنفسی (سختی در تنفس) حاد می‌شوند.
این مشکل زمانی رخ می‌دهد که مایعات در ریه‌ها انباشته می‌شوند. سندرم دیسترس تنفسی حاد اغلب کشنده است.

روز دهم: اگر نشانه‌های بیماری رو به وخامت گذاشته باشد، به احتمال زیاد بیمار به‌آی‌سی‌یو یا همان بخش مراقبت‌های ویژه منتقل می‌شود.

روز هفدهم: کسانی که از بیماری بهبود یافته باشند، به طور متوسط، بعد از گذشت دو و نیم هفته، از بیمارستان مرخص
می‌شوند./بیزنس انسایدر
Exactly what happens to the human body every day since the coronary virus?
Day One: The patient develops a fever. You may also experience fatigue, muscle aches and dry cough. Few patients may develop diarrhea or nausea for the first one to two days.
Day 5: It may be difficult for the patient to breathe.
Day 7: According to a study by Wuhan University, it takes an average of 7 days for a patient to reach the stage of hospitalization.
Day 8: At this point, patients with severe coronary artery disease develop acute respiratory distress syndrome.
This problem occurs when fluids accumulate in the lungs. Acute respiratory distress syndrome is often fatal.
Day 10: If the symptoms worsen, the patient will most likely be transferred to ICU or ICU.
Day 17: Those who recover from the disease are, on average, discharged from the hospital after two and a half weeks
توصیه‌های روانشناس بیمارستان فرقانی برای غلبه بر کرونا
دکتر مظفری روانشناس بیمارستان فرقانی قم با اشاره به اینکه جو نادرست روانی در جامعه نسبت به کرونا، ایجاد شده است، بر حفظ آرامش برای غلبه بر این بیماری تاکید کرد.
آخرین خبره
فر Psychologist's recommendations for overcoming coronary artery disease
Dr. Mozaffari, a psychologist at Ferghani Hospital in Qom, emphasized maintaining a calm atmosphere to overcome the disease, pointing out that the wrong mental climate in the community has been created for Corona.
The latest expert

Thank you for the response. Makes total sense