Does anyone think someone out there is experimenting with frequency to eliminate Covid?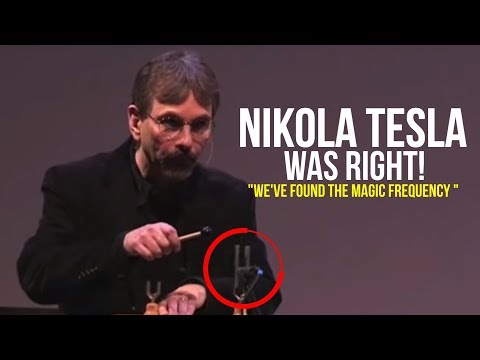 ---
⤺ reposted by @TheWysard from Last man on earth scene
---
I like this type of out of the box thinking… Everything is energy always vibration at certain hertz and λ.
Relevant Twitter thread re: healthcare capacity in US:
Tesla was a genius
But have to be very cautious with that because just like if you found the resonance frequency to a wine glass it shatters so to can the body if found that frequency.
Not so bad if it's very specific to my jiggly bits
Also interested heard about this

, BTW we start soon EcoShuMi Foundation where in EcoShuMi got frequency in Mi more info soon
On a quantum level… All we are is space and atoms vibrating at a frequency. Dr Joe Dispenza teaches about healing yourself, hacking into the brains neuronal power… So does Dr Bruce Lipton. Yet I wonder how it works with an external invaders like viruses
Love quantum theory… Even though I understand less and less the more I research
makes my head spin
Latin meaning " from one know all"… Or "as above so below".
Check out Joe Dispenza and Bruce Lipton. I'm starting to really turn to that now
You think nyc is going to shut down subways soon?
Excuse my conspiracy crap but… Frequencies wouldn't help with corona, they do however work in mind control, or rather "social engineering" and other things.
That's why everyone is pushing so hard for 5G, it is not good for is at all. It is to keep us submissive