Share your recipes that relate to how to survive and prosper in a Quarantine or Limited Movement environment.
Lentils soup is a staple around here. A Turkish classic, probably with some Roman Empire roots, this soup warms your day in Days of curfew/quarantine. Based on red/yellow lentils, and various of add/remove kinda ingredients this is easy to prepare and lets you strech your food stocks in the same time.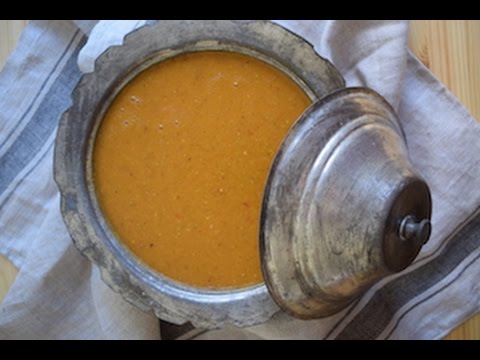 One of my favorite soups during the time I was considered a professional restaurant reviewer. I just made that now!
Food is very comforting in times like these. It seems like we are going back to basic wholesome nutritious foods. I stocked a lot of rice and pasta, but I need ideas on how to change it up.
Hola! I have also been asking myself this question. How to keep it interesting and spice it up a little without just resorting to my usual "go to" dishes over and over again? So, my first big suggestion is pickles. We recently picked up some spicy pickled peppers and a few other assorted pickles. At the same time we had a giant lamb shoulder for Easter. By the fourth time I had lamb leftovers i was nearing my limit when i remembered the pickles. All it took was a few spicy pickles on my plate to lighten up the lamb. I am also thinking that for next Fall and Winter, pickles will be an easy was to add some diversity and depth to the my back-up pantry.
Given the reports of yeast shortages, we decided to not even worry about yeast by plowing ahead and making our own sourdough bread. After trying several versions with mixed results, i stumbled on Patrick Ryan's youtube series and find him to be the best at teaching beginners like me how to get good results. Here is a link to his video: https://youtu.be/2FVfJTGpXnU.
and here is my latest creation:
Looks AMAZING! Did you use the oven or bread maker for the recipe you'll end up sticking with?
Just received my long awaited bread maker yesterday and am eager to start putting it to work!
Any thoughts on sourdough starters? I'm definitely new this realm and appreciate any insight, thanks!!
Check out Patrick Ryan's videos referenced above - he's really detailed and very accessible. I would also try to make your own starter - it takes some effort but you will be so glad you did it. Also, once you get your starter going, try no to over proof - a good three hours on the first go and three hours on the second is a good minimum. By doing this you can hit the oven while the bread is still strong and rising. After you get good at it, you can stretch out the time in the fridge if you want.
Looks amazing!
I'm gong to attempt to make Polish Rye bread. Just located Rye flour and beginning the yeast making now. Wild yeast is sooo much more healthier then instant yeast anyways!